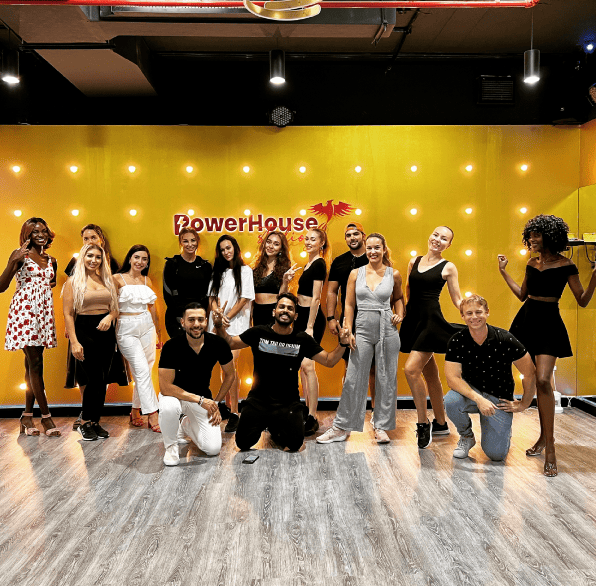 thePowerhouse StudiozDubai's Most Instagramable StudioBest Dance Studio Dubai
Add power to your life and groove to the moves of the exotic space of POWERHOUSE STUDIOZ, located in Al Barsha, Dubai. Your best in-person professional dance studio in the heart of Dubai city.
Started in 2022 PowerHouse Studio was created through the vision of legendary instructor Suuraj Meena and Diipti Nikhhiil. PowerHouse Studioz became a home for dancers of all levels, offering classes in a variety of styles.
Powerhouse is a drop-in dance studio, which means you can sign up for, and attend classes individually from our daily schedule.
theDance Studio DubaiDance School
Powerhouse offers daily class schedules, both in-person and livestream, and On Demand classes taught by some of the world's most renowned teachers and choreographers.
Our continued dedication to the international dance community, state-of-the-art studio, exceptional online offerings, and our location in the heart of the Dubai make us the ultimate & the most instagramable studio for dancers around the globe.
Our aim is to foster a love of dance and a freedom of self-expression through movement, through any number of dance styles and techniques.
Enjoyment is absolutely our number one priority, however all students are encouraged to develop their dance style and technique to their full potential, no matter their age or level of dance experience.