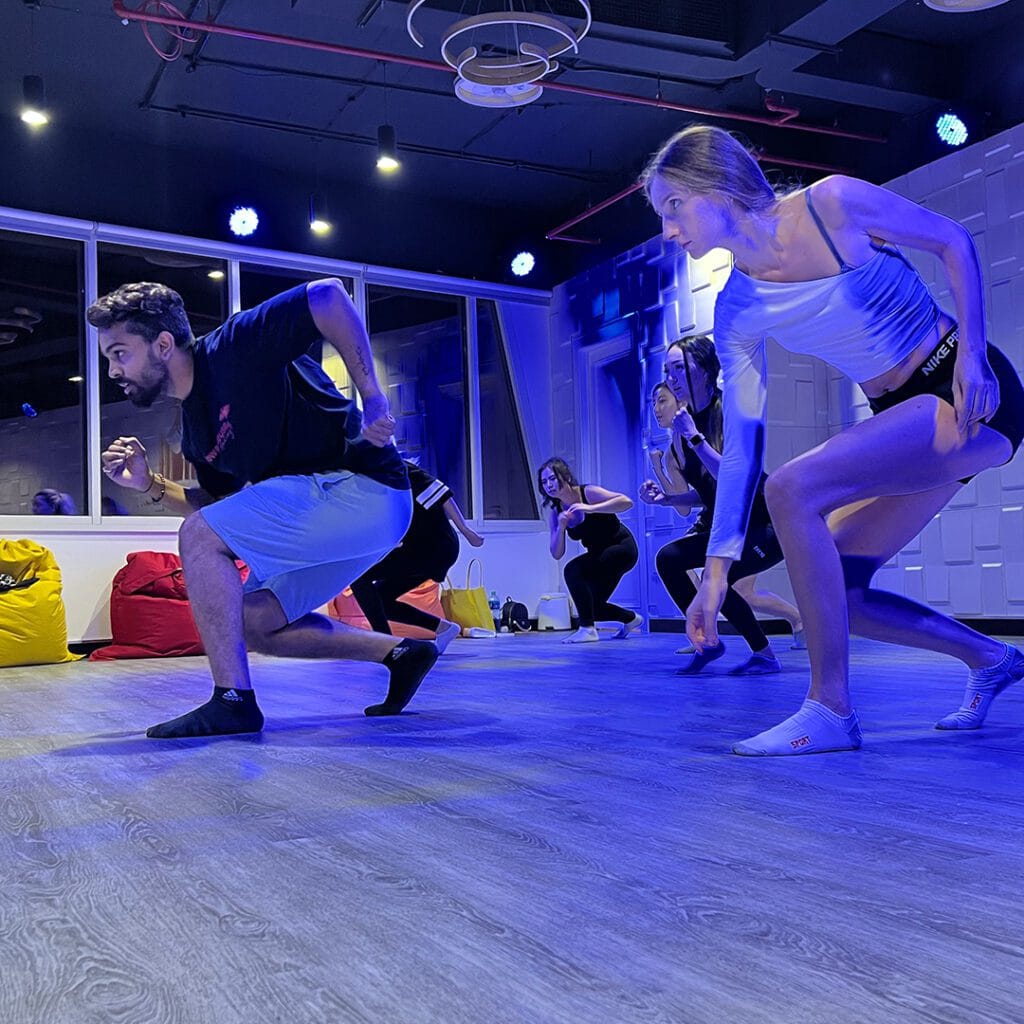 Group dance is remembered for a long time and captured for further remembrance. Our dance teachers can train groups and personalize dance moves on your favourite songs.
Group Dance Classes in Duabi
At Powerhouse Studioz Dubai we have helped various families perfect their wedding dance. With a growing number of couples performing dance routines at their own weddings, relatives performing family dances and even grandparents pitching in, good wedding choreographers in Dubai can help you create fond memories for decades to come.
We have trained various families to perform dance numbers at weddings – from 4 people to 50 people groups. With such groups, the challenge is that some people are good dancers, and some are not, in which case the dance troupe is divided into people who can and cannot perform difficult dance moves. Our instructors are very well trained to divide the choreography in a way that everyone can participate.
If you want to make a friend's wedding special, you can get a few friends to dance together to make the occasion special.
It shows the love of the family & friends for the couple, and we give you the most inspirational worthy group dance performances that'll make you with a "toli" and hit the stage.