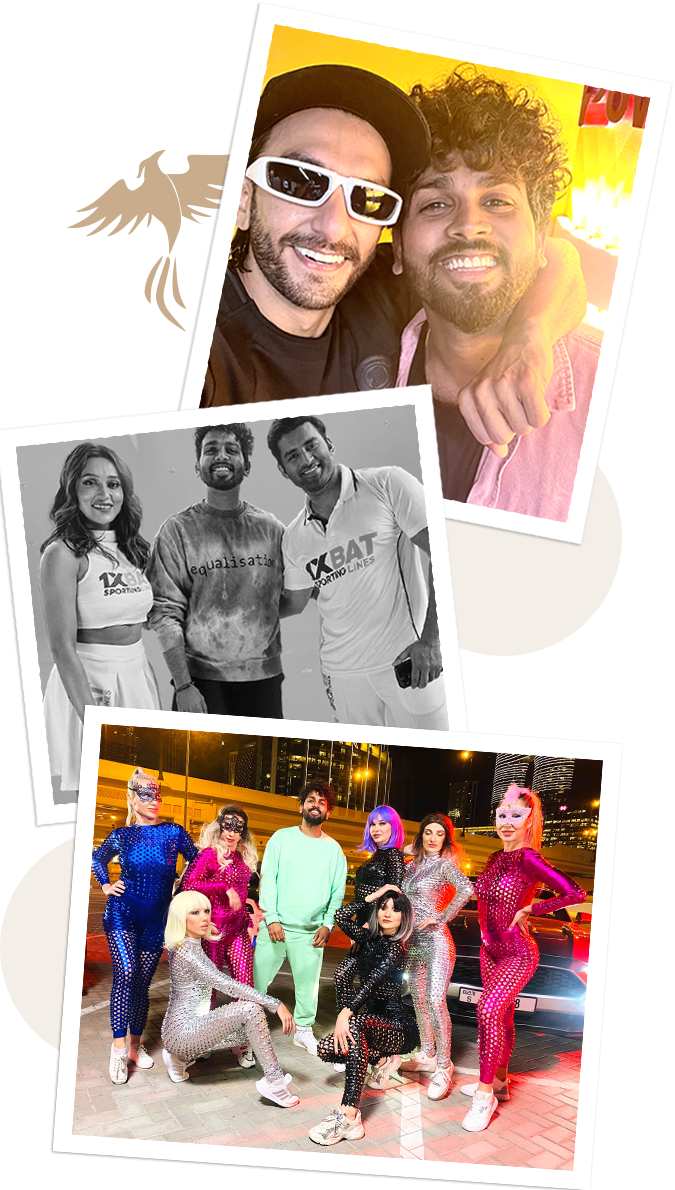 theCommercial Dance ShootMusic Albums or AdvertLights Camera Action
When Dubai offers you it's best of the location and services for your Commercial shoots, we at Powerhouse Studioz stand tall owning to the quality. Without any second thought, Powerhouse Studioz Dubai provides the best choreography for your dance videos. Ad Shoots and commercial projects.
Mr. Suuraj, The founder of PHS Dubai tops up the list and acquiring clients like 1XBAT and gave them a perfect choreography for their commercial shoot.
Whether it's your Music Album or a Music video from a movie, Suraj comes with a special ability to provide you a choreography structure within 30 mins. This has helped our clients to efficiently organize and complete the shoot within the time frame, saving tons of money on the Music video choreography.
Sharp minds are trained in the field, and we at PHS are always working in the field, understanding the client's needs and giving them a splendid choreography for their commercial project.
Making Director's work easier by almost 90%, Mr. Suuraj , understands the blocking and cinematography in great depths. Which has helped the film makers to choreograph the music album with in the best of quality.
We are almost always working in the studios of Dubai. Give us a call or spot us working next to you only at PHS Dubai.