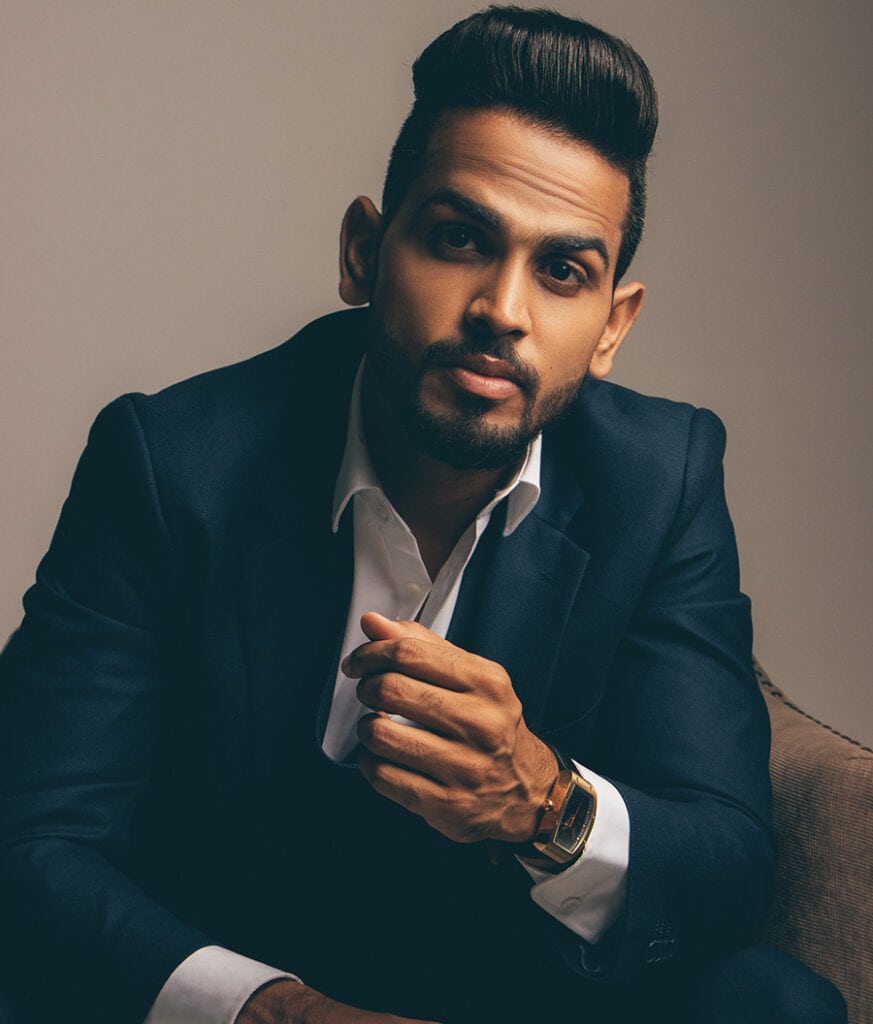 SUURAJ MEENACO-FOUNDER
Powerhouse Studioz Artistic Director and Co-Founder
Suuraj Meena has brought his extensive training and expertise in films and music videos, to thousands of students over the course his professional career which has spanned two continents over 13 years.
Suraj oversees the artistic programming of PHS, and also keeps up a full program of teaching. Suraj also specializes in CLASSES FOR DIFFERENTLY ABLED CHILDREN developmental program.
While working mostly in Bollywood music videos, Suraj's passion for contemporary and hip hop enriches his unique approach to storytelling. Recent projects include working in Kalank, Loveratri, Pal pal dil ke paas, Badshah, Tulsi kumar, Honey Singh etc.
Suraj gave his life and soul to his passion and created a name in the entertainment industry. His blazing choreography entices audiences and inspires students to learn and perform.
He firmly believes that life is a constant learning process and so is dance. It's the craft that matters not age.
DIIPTI NIKHHIILCO-FOUNDER
Indian Entrepreneur and Educator
Diipti Nikhiil  is the founder and CEO of OCTUS MINDZZ TRAINING an educational training school and one of the largest language training companies in UAE founded in 2018 in Dubai, UAE.
Her passion towards Dance has played a major role in collaborating with Suuraj and thus forming POWERHOUSE STUDIOZ.
Diipti completed her education from bangalore university and started her career with Aditya Birla and followed by joining the largest software firm Oracle.
Octus today boasts of customers from various industry verticals and govt enterprises across the GCC region.