Are you ready to let your inner dancer shine and embrace the joy of movement? Look no further! PowerHouse Studioz, is a premier dance studio of Dubai that takes you on an unforgettable dance journey. Whether you're a beginner eager to learn the basics or an experienced dancer aiming to refine your skills, our studio offers a diverse range of dance styles taught by expert instructors. In this blog post, we'll explore the exciting world of dance and why PowerHouse Studioz is the perfect place to nurture your dance aspirations in Dubai.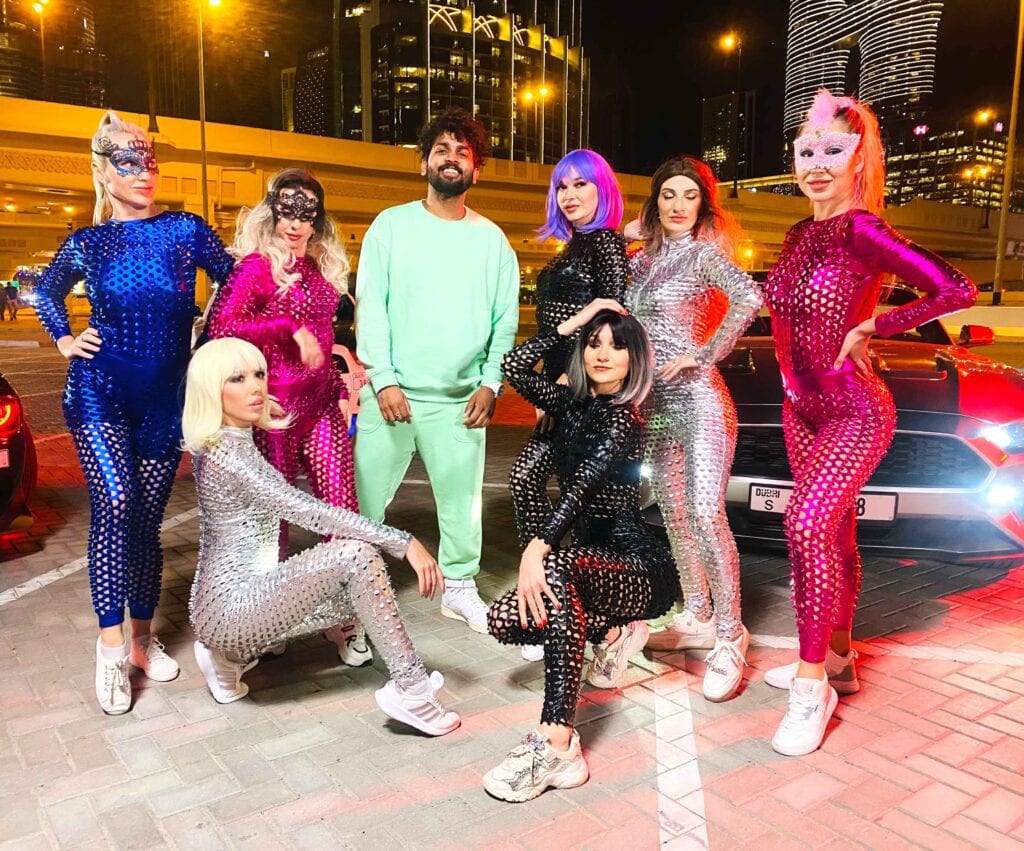 Why Dance Matters?
Dance is not just an art form; it is a celebration of life and a way to express our emotions, thoughts, and creativity. Across cultures and time, dance has been an integral part of human expression, fostering a sense of community and self-discovery. Not only does dancing help improve physical fitness, but it also boosts mental well-being, elevates mood, and reduces stress. Whether it's the graceful moves of ballet, the rhythmic beats of hip-hop, or the energetic twirls of salsa, dance has the power to transform lives.
Discovering PowerHouse Studioz: The Best Dance Studio Dubai
Located in the vibrant city of Dubai, PowerHouse Studioz stands tall as a beacon of dance excellence. Our state-of-the-art facility is designed to cater to dancers of all ages and skill levels. Our mission is to provide a nurturing and inspiring environment where students can cultivate their passion for dance and achieve their goals.
The Power of Dance:
As a best dance studio Dubai, Powerhouse Studioz believes in the transformative power of dance. Whether you're a beginner or an experienced dancer, our talented instructors are here to guide you on a journey of self-discovery, growth, and joy. From classical forms to contemporary styles, we offer a diverse range of dance classes that cater to every taste and skill level.
Dance Classes for Kids:
Our kids' dance classes are specially designed to nurture young talents and build a strong foundation in dance. Powerhouse Studioz is servings as a premium and best dance studio in Dubai that comes up with playful routines and engaging activities. We encourage children to explore movement, cultivate coordination, and develop their creativity. Our vibrant and supportive environment allows young dancers to build confidence and make new friends while learning the art of expression.
Dance Classes for Adults:
For adults seeking to reignite their passion for dance or take their skills to the next level, our adult dance classes are the perfect fit. Whether you're looking for a fun way to stay active or aspire to refine your technique, our experienced instructors are committed to helping you achieve your dance goals. From energetic hip-hop sessions to elegant ballet classes, there's something for everyone at the leading dance studio of Dubai, Powerhouse Studioz.
A Plethora of Dance Styles
At PowerHouse Studioz, we believe in offering a diverse range of dance styles to cater to the unique preferences of our students. From classical forms like ballet and contemporary to popular styles like hip-hop and street dance, we have something for everyone.
1. Couple Dance:
Ignite the magic of togetherness with our couple dance classes. From romantic waltzes to fiery Latin dances, enhance your connection and create beautiful memories on the dance floor.
2. Hip Hop:
Get your groove on with high-energy hip-hop classes. Learn dynamic moves, street-style choreography, and freestyle expression, immersing yourself in the urban dance culture.
3. Jazz Funk:
Elevate your dance skills with jazz funk, a fusion of jazz and contemporary styles. Discover the joy of syncopated rhythms, sassy moves, and self-expression in this vibrant dance form.
4. Salsa:
Feel the rhythm of Latin beats with our sizzling salsa classes. From basic steps to advanced partner work, immerse yourself in the passionate world of salsa dancing.
5. Contemporary:
Explore the artistry of contemporary dance, where emotions flow through fluid movements. Embrace versatility and creativity while connecting with your body's expressive potential.
6. Indian Classical Dance:
Delve into the rich cultural heritage of India with classical dance forms like Bharatanatyam, Kathak, or Odissi. Experience the grace, storytelling, and rhythmic complexities of these age-old traditions.
7. Indian Folk Dance:
Celebrate the diverse tapestry of Indian culture through vibrant folk dances like Bhangra, Garba, or Dandiya. Get captivated by the colourful expressions and traditional charm of these lively performances.
8. Ballet:
Discover the elegance and discipline of ballet, an iconic dance form that hones flexibility, strength, and poise. Experience the joy of performing timeless routines and achieving grace in motion.
9. Belly Dance:
Unleash your inner goddess with mesmerizing belly dance classes. Learn the art of fluid movements, isolations, and shimmies while embracing the enchanting world of this ancient dance.
Why Choose PowerHouse Studioz?
Expert Instructors:
Our dance instructors are not only highly skilled dancers but also exceptional teachers. They are passionate about nurturing talent and guiding students on their dance journey.
Spacious and Modern Studios:
Our best dance studio Dubai is equipped with top-notch facilities, providing ample space and the latest technology for the ultimate dance experience.
Community and Camaraderie:
At PowerHouse Studioz, we foster a strong sense of community and support among our students. The studio becomes a second home where you can forge lasting friendships.
Performance Opportunities:
We organize regular showcases and performances, giving our students a chance to shine on stage and share their passion with a wider audience.
All Ages and Levels Welcome:
Whether you're a young child taking their first dance steps or an adult looking to reignite their passion for dance, our studio welcomes all ages and levels.
Flexible Schedule:
We understand the busy lifestyles of our students, so we offer a flexible class schedule to accommodate everyone's needs.
At Powerhouse Studioz, we take pride in offering a diverse range of dance styles to cater to all individual's interests and aspirations. Whether you're a beginner or an experienced dancer, our passionate instructors are here to guide you on a journey of self-expression and artistic growth. Join our dance studio in Dubai today and let the magic of movement unfold in your life!
Embrace the Magic of Dance
Dance is a beautiful form of expression that can enrich our lives in countless ways. PowerHouse Studioz is one of the best dance studios in Dubi dedicated to providing an exceptional dance experience in Dubai. Here students can explore various dance styles, connect with like-minded individuals, and let their passion for dance flourish. Whether you dream of becoming a professional dancer or simply wish to enjoy the joy of movement, our dance studio has the resources and expertise to support your journey.
So, what are you waiting for? Take the first step towards an extraordinary dance adventure with PowerHouse Studioz – your gateway to the mesmerizing world of dance in Dubai!
Come and join us in celebrating the power of dance and discover the dancer within you.
Visit PowerHouse Studioz today and embark on an incredible dance journey that will last a lifetime!