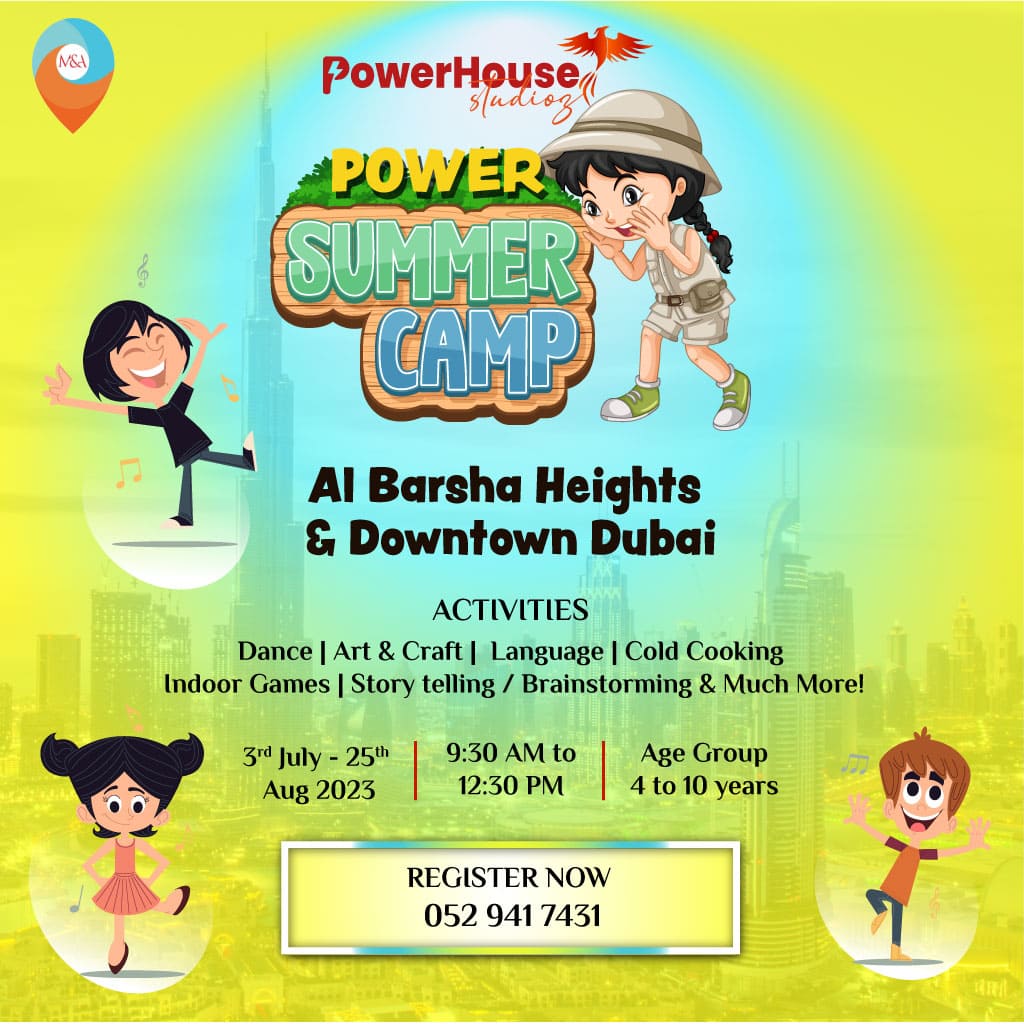 IT'S TIME FOR SUMMER FUN
Dates – 3rd July – 25th Aug 2023 | Time 10:00 AM to 12:30 PM | Monday to Friday
ACTIVITIES
Dance | Art & Craft | Language | Cold Cooking | Indoor Games | Personality Development | Yoga & Gymnastic and much more…
Kids Seasonal Camp in Dubai
We at Powerhouse Studioz organizes the seasonal camps for kids, Power Summer Camp, Power winter camp, Power Spring Camp, dance festival etc. And we are proud to have expert professionals to teach kids like the stars! You can have your own professional training under them which leads to grand exposure for yourself.
For children, we provide special summer and winter camps where they learn dances with other activities like gymnastics, public speaking, personality development etc. We focus on their motor skills and provide them a cherished dance routine which enables them to win all the school and local dance competitions with ease.
Find more about seasonal summer, winter and festival dance classes at Powerhouse Studioz (PHS) Dubai. Register now!