Welcome to Powerhouse Studioz, the most vibrant and dynamic dance academy in Dubai! If you're looking for an extraordinary dance experience that combines passion, creativity, and top-notch training, you've come to the right place. Our dance school is a hub of talent and innovation, committed to nurturing dancers of all ages and skill levels.
Join us on this exciting journey as we delve into what makes Powerhouse Studioz the ultimate destination for dance enthusiasts in Dubai.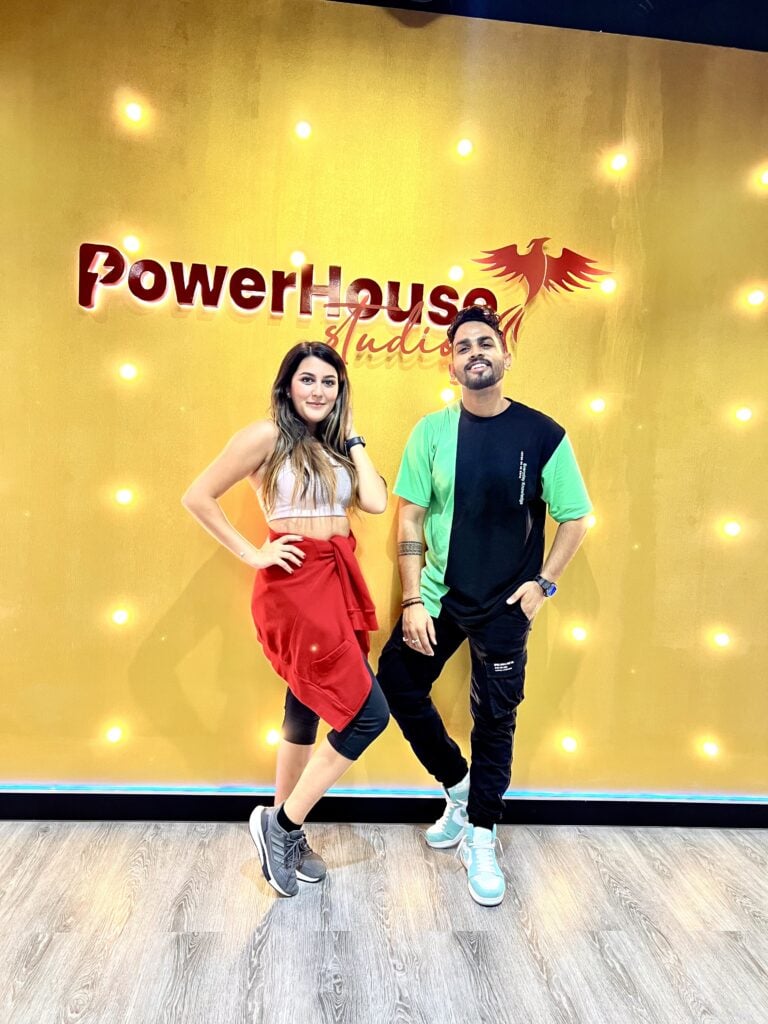 1. A Dance Haven in the Heart of Dubai
Powerhouse Studioz is strategically located in the heart of Dubai, in Al Barsha Area, amidst the vibrant cultural landscape of the city. Our prime location makes it convenient for dance enthusiasts from all corners of Dubai to access our academy easily. Dubai, known for its diverse population and rich artistic offerings, provides the perfect backdrop for our dance school to thrive and inspire.
The moment you step into our world-class facilities, you'll be welcomed by an enthusiastic and dedicated team of instructors who are eager to share their expertise and love for dance with you. Our studio spaces have been meticulously designed to create an atmosphere that encourages creativity and sparks inspiration. Equipped with mirrored walls, specialized dance flooring, and state-of-the-art sound systems, our studios provide the perfect setting for students to hone their skills and explore various dance styles.
2. Unmatched Dance Programs
At Powerhouse Studioz, we take pride in offering an extensive range of dance programs to cater to diverse interests and skill levels. Our team of experienced instructors has designed carefully curated curricula, ensuring that each class provides a balance of technical training and artistic expressions.
Our classes cater to students of all ages, from tiny tots taking their first steps in the world of dance to adults rediscovering their passion for movement. For the young ones, our early childhood dance programs foster a love for dance through imaginative play, rhythm exercises, and basic skill development. As students progress, they have the opportunity to explore various dance styles such as jazz, contemporary, hip-hop, and more.
Whether you're an aspiring ballerina dreaming of graceful leaps and pirouettes, a hip-hop enthusiast looking to master the latest moves, or someone looking for a fun way to stay active and fit, we have the perfect class for you. Our instructors adapt their teaching methods to suit the learning pace and preferences of each student, ensuring a personalized and enriching experience for all.
3. Expert Faculty with a Passion for Teaching
Our dance academy's success wouldn't be possible without our exceptional faculty. Each instructor at Powerhouse Studioz brings a wealth of experience and expertise to the table. They are not just accomplished dancers themselves but also passionate educators who are committed to helping every student reach their fullest potential.
Our faculty members go beyond merely teaching dance steps; they serve as mentors and role models for our students. They understand that dance is not just about mastering movements but also about cultivating discipline, dedication, teamwork, and a profound love for the art form. By instilling these values in our students, our instructors equip them with essential life skills that go beyond the dance studio.
Moreover, our faculty regularly participates in workshops and training programs to stay updated with the latest dance techniques and teaching methodologies. This commitment to continuous learning ensures that our students receive the best possible education and guidance throughout their dance journey.
4. Embracing Diversity and Inclusivity:
At Powerhouse Studioz, we celebrate diversity and welcome individuals from all backgrounds. Our dance school is a melting pot of cultures and talents, fostering an enriching environment for everyone to learn and grow together. We believe in the transformative power of dance, which has the ability to unite people through movement and expression, transcending language and cultural barriers.
Our commitment to inclusivity is reflected in our range of dance programs and the diverse community of students and instructors we embrace. We ensure that every individual feels valued and respected, creating a safe space where creativity can flourish. We encourage our students to embrace their uniqueness and express themselves freely through dance.
In addition, Powerhouse Studioz actively engages in community outreach programs, collaborating with organizations that support underprivileged and differently-abled individuals. Through these initiatives, we aim to make dance accessible to all and spread the joy of movement across diverse communities in Dubai.
5. Thriving Performance Opportunities
For those who aspire to shine on stage, Powerhouse Studioz provides ample performance opportunities. Performance experiences not only boost confidence and stage presence but also provide valuable lessons in teamwork, dedication, and resilience. Our students gain a sense of achievement and satisfaction that comes from sharing their passion for dance with the world.
Throughout the year, we organize regular showcases and recitals, giving our students the chance to perform for their families, friends, and peers. These events are not only celebratory but also serve as important milestones in the growth of our dancers.
Additionally, Powerhouse Studioz participates in prestigious dance competitions and events, both locally and internationally. This exposure allows our students to learn from other talented dancers and receive constructive feedback from industry professionals. Participating in these events instills a spirit of healthy competition and inspires our students to continually strive for excellence.
As the leading dance academy in Dubai, Powerhouse Studioz is dedicated to nurturing the next generation of dancers and fostering a love for the art of movement. Our commitment to excellence, passion for dance, and supportive community make us stand out in the bustling dance scene of Dubai.
We firmly believe that dance has the power to inspire, heal, and transform lives. Our mission is to provide a nurturing and empowering environment where students can discover their true potential, build lifelong friendships, and create cherished memories.
At Powerhouse Studioz, we are not just teaching dance; we are shaping futures and nurturing dreams. If you're ready to embark on an exciting dance journey filled with joy, growth, and unforgettable experiences, we invite you to join us at Powerhouse Studioz.
Let's dance, create, and inspire together!