Are you ready to dance your way to fitness, self-expression, and a vibrant community right here in Dubai? If you've been searching for "dance classes near me," your quest ends here. Powerhouse Studioz Dubai is the premier dance studio that's just around the corner, waiting to help you uncover the magic of movement. Whether you're a beginner taking your first steps or a seasoned dancer looking to refine your skills, Powerhouse Studioz has something special to offer. In this blog, we'll explore why Powerhouse Studioz is the ultimate destination for dance enthusiasts in Dubai.
Why Dance Classes Near Me?
Dance isn't just an art form; it's a way of life. It transcends cultural boundaries, brings people together, and allows us to express ourselves in ways words cannot. Dance is a celebration of the human spirit, and the desire to move to music is innate in us. So, why should you consider dance classes near you, specifically at Powerhouse Studioz Dubai?
Convenience: When you search for "dance classes near me," you're opting for convenience. Powerhouse Studioz Dubai is strategically located to make it easy for you to fit dance into your daily routine. No long commutes, just a short trip to our studio where you can immerse yourself in the world of dance.
Community: Dancing is often more enjoyable when you're surrounded by like-minded individuals who share your passion. Powerhouse Studioz Dubai is not just a dance studio; it's a thriving community of dancers who inspire and support each other on their dance journeys.
Variety: Whether you're interested in classical ballet, hip-hop, contemporary, or something entirely different, Powerhouse Studioz Dubai offers a diverse range of dance styles to choose from. This variety ensures that there's always something new to learn and explore.
Expertise: The instructors at Powerhouse Studioz Dubai are seasoned professionals with years of experience in their respective dance styles. They are committed to helping you achieve your dance goals and ensuring that you have a fulfilling dance experience.
Fitness: Dancing is an excellent way to stay fit and healthy. It provides a full-body workout that improves cardiovascular health, flexibility, balance, and strength. Plus, it's so much fun that you'll hardly notice you're working out.
Now, let's see into what makes Powerhouse Studioz Dubai the ultimate destination for dance classes near you.
Why Choose Powerhouse Studioz Dubai?
Powerhouse Studioz Dubai has established itself as the go-to dance studio in the heart of the city. Here's why it stands out and why it should be your choice for dance classes near you:
World-Class Instructors
The heart of any dance studio is its instructors, and Powerhouse Studioz Dubai takes pride in its exceptional team of instructors. They are not just educators; they are artists who are passionate about sharing their love for dance with you. Whether you're a beginner or an advanced dancer, their expertise and guidance will help you reach new heights in your dance journey.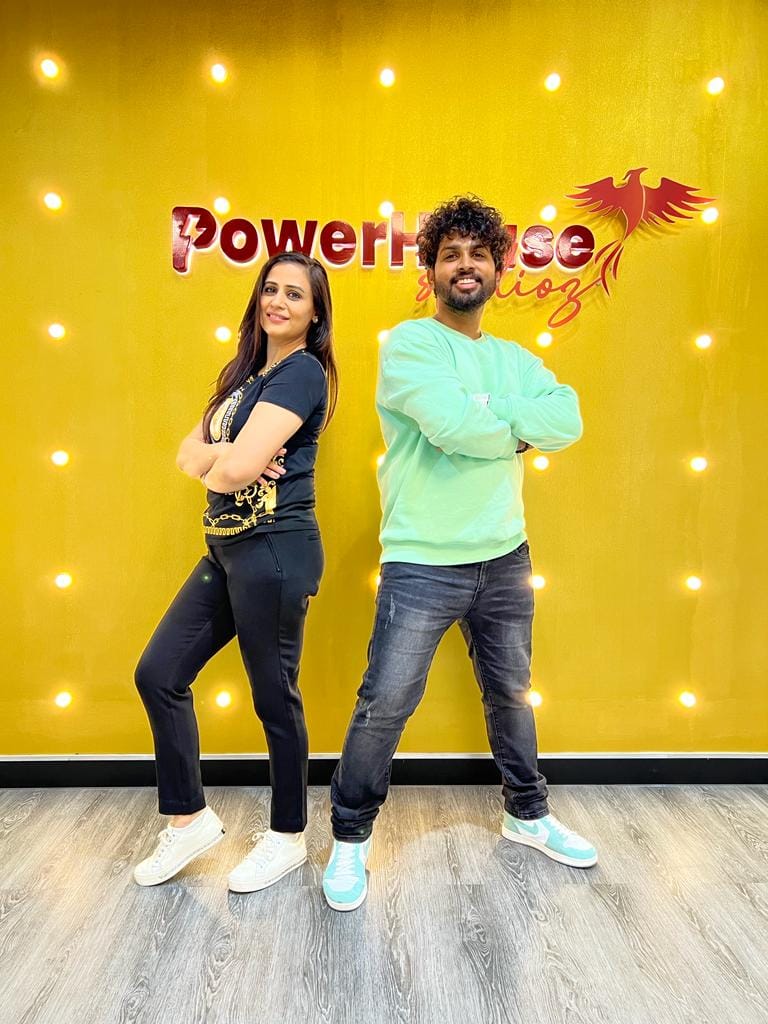 Diverse Dance Styles
One of the standout features of Powerhouse Studioz Dubai is its commitment to offering a wide range of dance styles. From classical ballet, jazz, and contemporary to hip-hop, street dance, and even traditional Middle Eastern dance forms like belly dancing, you'll find it all under one roof. This diversity ensures that you can explore various dance styles and find the one that resonates with you the most.
State-of-the-Art Facilities
The studio is equipped with state-of-the-art facilities designed to provide you with the perfect environment for learning and practicing. Spacious dance studios with mirrored walls and specially designed dance floors ensure that you have the space and resources you need to hone your skills.
Powerhouse Studioz Dubai offers an impressive range of dance styles to cater to dancers of all backgrounds and preferences. Here's a closer look at the diverse dance styles you can explore at Powerhouse Studioz:
Classical Ballet: Experience the timeless elegance and precision of classical ballet. Ballet classes at Powerhouse Studioz focus on developing grace, technique, and poise, making it perfect for those who appreciate the beauty of classical dance.
Hip-Hop and Street Dance: Groove to the latest beats and master the dynamic moves of hip-hop and street dance. These high-energy classes are designed for those who want to explore urban dance styles and freestyle movements.
Contemporary Dance: Dive into the world of contemporary dance, where you can explore creativity, emotion, and innovative choreography. Contemporary dance at Powerhouse Studioz is a fusion of various dance forms, encouraging dancers to express themselves freely.
Jazz Dance: Jazz dance combines elements of ballet, modern dance, and African dance to create a lively and expressive style. It's known for its high energy, syncopated rhythms, and dynamic movements, making it an entertaining and engaging dance style.
Belly Dancing: Immerse yourself in the enchanting world of belly dancing. This Middle Eastern dance style focuses on isolated movements of the hips, torso, and arms, creating mesmerizing and graceful routines. It's not just a dance style; it's a celebration of culture and self-expression.
Salsa and Latin Dance: Spice up your dance repertoire with the passionate and rhythmic movements of salsa and other Latin dance styles. Whether you're interested in salsa, bachata, or merengue, Powerhouse Studioz offers classes that will get you moving to the irresistible Latin beats.
Children's Dance Classes: Introduce your children to the joy of dance with specially designed kids' classes. These classes emphasize fun, creativity, and skill development, providing a nurturing environment for young dancers to explore their potential.
These diverse dance styles reflect the inclusive and vibrant nature of Powerhouse Studioz Dubai. Whether you're looking to master the classics, groove to contemporary beats, or explore the cultural richness of belly dancing, Powerhouse Studioz has something for everyone. It's a place where you can unleash your inner dancer, regardless of your age or experience level.